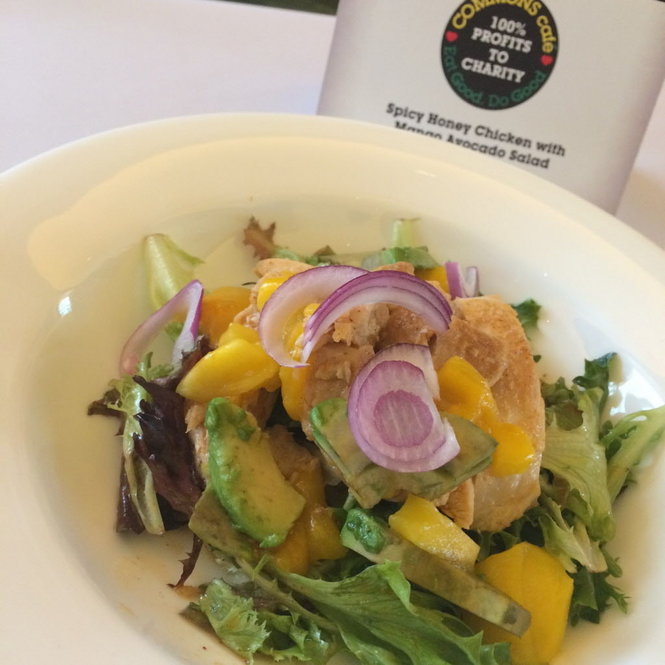 Food with integrity.
Find salubrious options at the Teleport's Commons Cafe where (bonus!) all proceeds of the casual breakfast and lunch eatery go toward local charities. Here is a spicy honey chicken with mango and avocado salad, although the options are endless as one can create-his-own salad. If the weather's nice there is an outdoor seating area to enjoy a meal outside of the perky, yellow-themed dining area.
Commons Cafe is located at 2 Teleport Dr., Bloomfield; 347-466-4207, CommonsCafeSI.com.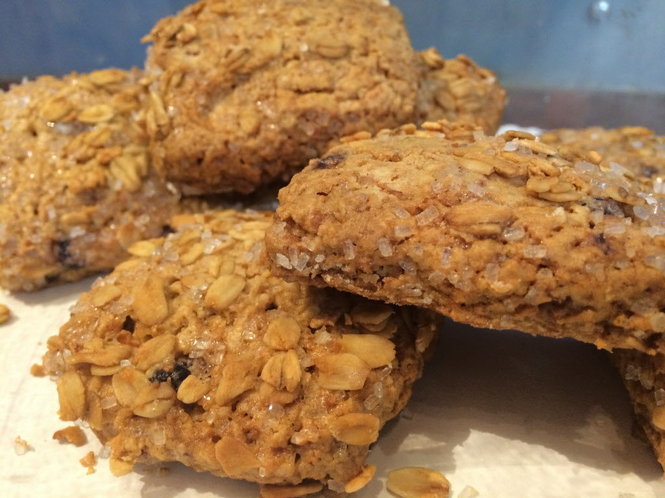 Life should be delicious.
Breakfast scones, when available, will be prepped with oats, for crunch and an extra dose of fiber.
"We always feature the healthier option available that perhaps incorporates more grains or a greater majority of fruits or vegetables into the dish," Nicotra Group chief of staff Kristine Garlisi says. So at the Hilton's resident restaurant, a slew of items are called out on the menu that are low in fat.